Express Links!!


Search Properties
for Sale by Conditions

Interesting Properties
zone in Thailnd outside Bangkok


Search By Ref.


Search Properties
by Location Only



Updated Scoop!!

What's news in properties market
Collection of Best
properties classifed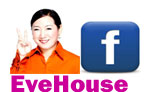 Bangna

32000 Sqm.

399,000,000 Baht

Warehouse

WA210313E001

โกดังขนาด 3,250 ตร.ม. บางนา – ตราด กม.25.5
ค่าเช่า 140 บาท/ตร.ม./เดือน สัญญา 1-3 ปี
ตั้งอยู่ในทำเลที่ดิน เพราะเป็นเขตเชื่อมต่อปริมณฑล ภาคการผลิต
การขนส่ง และคลังสินค้า
เป็นประตูสู่ตะวันออก ใกล้ท่าอากาศยานสุวรรณภูมิ
อยู่ไม่ไกลจากนิคมอุตสาหกรรมเวลโกรว์ นิคมอุตสาหกรรมบางพลี
นิคมอุตสาหกรรมอมตะนคร นิคมอุตสาหกรรมลาดกระบัง
นิคมอุตสาหกรรมบางชัน สถานีบรรจุและแยกสินค้ากล่องลาดกระบัง (ICD)
ทำเลสะดวก เดินทางด้วยทางหลวงพิเศษระหว่างเมืองหมายเลข 7 มอเตอร์เวย์ กรุงเทพ - ชลบุรี ทางหลวงพิเศษ หมายเลข 9
กาญจนาภิเษก บางพลี – บางปะอิน และบางพลี - สุขสวัสดิ์
ทางยกระดับบูรพาวิถี หรือทางหลวงแผ่นดินสายบางนา–บางปะกง
สะอาด เป็นระเบียบ บรรยากาศและสภาพแวดล้อมดีมาก
*หมายเหตุ เช่าเพิ่มได้อีก 3,000 ตร.ม.*
โทร 081-4992002

None

Last Updated: (05/11/2017)
However, we haven't onlined all of our properties listings (Because they need to be updated price and availibility) So, If you can't find any match to your requirements, we have more please simply let us know informations as below.
Your name and contact number
Your purpose (We now do sell and buy properties only)
Properties you look for (houses, land, building, shophouse)
The location you like or you familiar with
The buying budget
Your plan to buy