Express Links!!


Search Properties
for Sale by Conditions

Interesting Properties
zone in Thailnd outside Bangkok


Search By Ref.


Search Properties
by Location Only



Updated Scoop!!

What's news in properties market
Collection of Best
properties classifed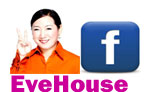 | | |
| --- | --- |
| Building Sale Sathorn-Narathivas | |
Sathorn-Narathivas

68 Sqw.

On Main Soi

65,000,000 Baht

Building

BU270313G001

Beautiful Building for Sale
Chan-Narathiwa Rd.
3storeys, good for office
500sqm.
ติดถนนจันทน์เก่า
เหมาะทำออฟฟิศ สปา
พื้นที่ใช้สอย 500 ตร.ม.
โทร 081-4992002

None

Last Updated: (01/02/2018)
However, we haven't onlined all of our properties listings (Because they need to be updated price and availibility) So, If you can't find any match to your requirements, we have more please simply let us know informations as below.
Your name and contact number
Your purpose (We now do sell and buy properties only)
Properties you look for (houses, land, building, shophouse)
The location you like or you familiar with
The buying budget
Your plan to buy