Express Links!!


Search Properties
for Sale by Conditions

Interesting Properties
zone in Thailnd outside Bangkok


Search By Ref.


Search Properties
by Location Only



Updated Scoop!!

What's news in properties market
Collection of Best
properties classifed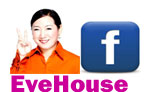 Sukhumvit

137 Sqm.

On Main Soi
Department Store, Super market

12,330,000 Baht

Condo

CO260515O001

2+1

2

90,000 baht./sq.m. at Sukhumvit 49 prime area!!!
Prestige 49 Condo for Sale
Sukhumvit 49, next to UFM Fuji Super.
Prime location with Japanese community around.
Easy connected to Thonglo, Sukhumvit 39, etc.
Homy Condo, Lively like Home!
Very good location 2-bedroom condominium.
Size 137 sq.m.
8th floor.
2+1 bedrooms, 2 bathrooms.
For Sale 12,330,000 baht.
Good for Living or Investment.
Tel. 081-4992002
----------------------------------------------------------------------------
90,000 บาท/ตร.ม. กลางสุขุมวิท 49!!!
ขายคอนโด The Prestige 49
ขนาด 137 ตร.ม.
2 ห้องนอน 1 ห้องทำงาน 2 ห้องน้ำ
ชั้น 8
ขาย 12,330,000 บาท
เหมาะสำหรับอยู่อาศัย หรือลงทุนให้คนญี่ปุ่นเช่า
ทำเลดีมาก อยู่ในย่านที่คนญี่ปุ่นอาศัย ตรงข้ามฟูจิ ซุปเปอร์มาร์เก็ต
ใกล้วิลล่า มาร์เก็ต, รพ.สมิติเวช
โทร. 081-4992002

+ Beauty Salon
+ Fitness
+ Key card
+ Laundry
+
+ Pool
+ Security
+ Table Tennis


Last Updated: (03/03/2018)
However, we haven't onlined all of our properties listings (Because they need to be updated price and availibility) So, If you can't find any match to your requirements, we have more please simply let us know informations as below.
Your name and contact number
Your purpose (We now do sell and buy properties only)
Properties you look for (houses, land, building, shophouse)
The location you like or you familiar with
The buying budget
Your plan to buy