Express Links!!


Search Properties
for Sale by Conditions

Interesting Properties
zone in Thailnd outside Bangkok


Search By Ref.


Search Properties
by Location Only



Updated Scoop!!

What's news in properties market
Collection of Best
properties classifed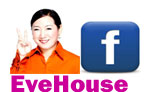 | | |
| --- | --- |
| Single House Sale Nakorn Ratchsima | |
Nakorn Ratchsima

669 Sqw.

40,000,000 Baht

Single House

SI240615E001

2

3

ขายบ้านหรู ในโครงการ ติดถนนทางไปเขาใหญ่ ติดทะเลสาบ ภูเขาล้อมรอบ

บ้านโครงการหรู
ขนาดที่ดิน 669 ตร.วา
เนื้อที่ใช้สอย 395++ ตร.ม.
2 ห้องนอน 3 ห้องน้ำ 1 ห้องนั่งเล่น 2 ครัว
ด้านหน้าติดทะเลสาบ วิวเห็นภูเขา ที่ดินอยู่ใกล้เขาใหญ่มาก
ทำเลดีมาก อากาศดี เย็นสบาย ธรรมชาติ
โครงการติดถนนหลักทางไปเขาใหญ่
ขาย 40,000,000 บาท

Romantic! Khaoyai Mountain & Lake. Good location secluded secured compound.
Aesthetic Loft House with mountain-side and lakefront gorgeous rooftop terrace.
Land 669 sq.wa. House Living Space 395++sqm.
Luxuriously furnished.
See VDO of this house : https://youtu.be/JEzyLk_ZchM
Sale 40 million Baht. Call 081-4992002

None

Last Updated: (13/07/2017)
However, we haven't onlined all of our properties listings (Because they need to be updated price and availibility) So, If you can't find any match to your requirements, we have more please simply let us know informations as below.
Your name and contact number
Your purpose (We now do sell and buy properties only)
Properties you look for (houses, land, building, shophouse)
The location you like or you familiar with
The buying budget
Your move in date or your plan to buy