Express Links!!


Search Properties
for Sale by Conditions

Interesting Properties
zone in Thailnd outside Bangkok


Search By Ref.


Search Properties
by Location Only



Updated Scoop!!

What's news in properties market
Collection of Best
properties classifed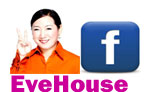 Sukhumvit

250 Sqm.

BTS
On Main Soi

29,000,000 Baht

Condo

CO290816O004

2

3

ขายคอนโด แบบ Duplex
สุขุมวิท 44/1
2 ห้องนอน 3 ห้องน้ำ
พร้อมเฟอร์นิเจอร์ ที่จอดรถ 2 คัน
300 เมตร ถึงสถานีรถไฟฟ้าพระโขนง
ราคา 29 ล้านบาท

Youtube VDO of this Condo : https://youtu.be/vQgN9aZ1vQQ
For Sale 250 sqm. Duplex Condo
Ficus Lane Sukhumvit Soi 44/1
2 Bedrooms 3 Bathrooms
Open Plan Kitchen/Living Room/Dinning
Office Area (can be converted to bedroom) , Library, 2 Terraces,
Fully Furnished, 2 Car Parking Spaces
300 m. to Pra Khanong BTS station.
29 million baht.
Tel. 081-4992002

None

Last Updated: (04/10/2017)
However, we haven't onlined all of our properties listings (Because they need to be updated price and availibility) So, If you can't find any match to your requirements, we have more please simply let us know informations as below.
Your name and contact number
Your purpose (We now do sell and buy properties only)
Properties you look for (houses, land, building, shophouse)
The location you like or you familiar with
The buying budget
Your plan to buy