Express Links!!


Search Properties
for Sale by Conditions

Interesting Properties
zone in Thailnd outside Bangkok


Search By Ref.


Search Properties
by Location Only



Updated Scoop!!

What's news in properties market
Collection of Best
properties classifed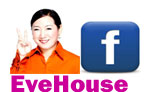 Lampang

30 Rai

180,000,000 Baht

Land

LA061216D004

ขายที่ดิน 30 ไร่ ติดถ. พหลโยธิน อ. เมืองลำปาง หน้ากว้าง 145 เมตร ใกล้ เซ็นทรัล สี่แยกอินโดจีน

ที่ดินขนาด 30 ไร่
ติดถนนพหลโยธิน ( สาย 1 )
หน้ากว้าง 145 เมตร
ถมแล้ว ( ถมมานานกว่า 30 ปี )
ห่างจากห้างเซ็นทรัล ลำปาง 4.8 กม.
ห่างจากสถานีรถไฟนครลำปาง 2.8 กม. ( อนาคตเป็นสถานีรถไฟความเร็วสูง )
ทำเลดีมากๆ อยู่ในตัวเมือง
ใกล้สี่แยกอินโดจีน เพียง 1.4 กม.
เป็นจุดศูนย์กลางที่จะเดินทางไปตาก เชียงใหม่ ลำพูน แพร่ เชียงราย
รองรับความเจริญเติบโตของ AEC
เหมาะสำหรับธุรกิจโรงแรม โลจิสติกส์ โกดังสินค้า บ้านจัดสรร ห้างฯลฯ
ราคาเพียงไร่ละ 6 ล้านบาท

Last Updated: (20/06/2018)
However, we haven't onlined all of our properties listings (Because they need to be updated price and availibility) So, If you can't find any match to your requirements, we have more please simply let us know informations as below.
Your name and contact number
Your purpose (We now do sell and buy properties only)
Properties you look for (houses, land, building, shophouse)
The location you like or you familiar with
The buying budget
Your plan to buy