Express Links!!


Search Properties
for Sale by Conditions

Interesting Properties
zone in Thailnd outside Bangkok


Search By Ref.


Search Properties
by Location Only



Updated Scoop!!

What's news in properties market
Collection of Best
properties classifed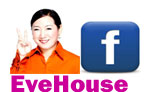 Rama4

60 Sqm.

MRT
Easy Access Expressway
On Main Road
Department Store, Super market

9,800,000 Baht

Condo

CO170317O001

1

1

ขายคอนโดลุมพินีปาร์ควิว ติดสถานีรถไฟฟ้าลุมพินี
ขนาด 60 ตรม. 1 ห้องนอน 1 ห้องน้ำ วิวสวย
ติดสถานีรถไฟฟ้าลุมพินี ตรงข้ามสวนลุมพินี แยกสาทร (ใกล้คิวเฮ้าส์ ลุมพินี)
เหมาะสำหรับพนักงานออฟฟิศย่านสีลม สาทร นิสิตจุฬา เจ้าหน้าที่ รพ. จุฬา
เหมาะทั้งสำหรับซื้อเพื่ออยู่เองหรือเพื่อลงทุนให้เช่าต่อ
ราคารวมเฟอร์ครบ

Condo for sale next to MRT Lumpini
Lumpini Park View condo unit for sale. 60 sq. m.
1 bedroom 1 bathroom.
Just a few steps from Lumpini MRT station.
Opposite to Lumpini Park, near Q-House Lumpini.
Great for expats! Also can be excellent investment
since it can be rented out for Silom/Sathorn office workers, diplomatic corps,
or Chulalongkorn university students / Chulalongkorn hospital or BNH hospital staff.
Price includes all furniture and amenities.

Tel. 081-4992002

+ Badminton
+ Fitness
+ Jacuzzi
+ Key card
+ Parking
+ Playground
+ Pool
+ Sauna
+ Security
+ Snooker
+ Table Tennis


Last Updated: (05/10/2017)
However, we haven't onlined all of our properties listings (Because they need to be updated price and availibility) So, If you can't find any match to your requirements, we have more please simply let us know informations as below.
Your name and contact number
Your purpose (We now do sell and buy properties only)
Properties you look for (houses, land, building, shophouse)
The location you like or you familiar with
The buying budget
Your plan to buy