Express Links!!


Search Properties
for Sale by Conditions

Interesting Properties
zone in Thailnd outside Bangkok


Search By Ref.


Search Properties
by Location Only



Updated Scoop!!

What's news in properties market
Collection of Best
properties classifed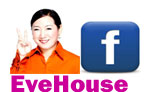 | | |
| --- | --- |
| Town House/Town Home Sale Payathai | |
Payathai

35 Sqw.

BTS

32,000,000 Baht

Town House/Town Home

TO180317E001

3

4

Modern Brand New and Luxry Townhouse
Rangnam & Sri Ayuddhaya road.
35 sq.wa.
3-storeys plus Roof Top.
Living area 370 sq.m.
5.5 m. front width. 28 m. depth.
3 bedrooms, 4 bathrooms.
4 car parking spaces.
180 m. to new Orange Line BTS station.
Near Victory Moument, Pullman Hotel.
For Sale 32,000,000 baht.
Tel. 081-4992002

ขายทาวน์เฮาส์สร้างใหม่
รางน้ำ - ถนนศรีอยุธยา
ขนาดที่ดิน 35 ตร.วา
3 ชั้น มีชั้นดาดฟ้า
พื้นที่ใช้สอย 370 ตร.ม.
หน้ากว้าง 5.5 เมตร ลึก 28 เมตร
3 ห้องนอน 4 ห้องน้ำ ( ห้องน้ำทุกห้องมีห้องน้ำในตัว )
ห้องนั่งเล่น ห้องทานอาหาร ลานหลังบ้าน ห้องแม่บ้าน
ที่จอดรถ 4 คัน ประตูปิด-เปิด รีโมทคอนโทรล
พร้อมเฟอร์นิเจอร์ชั้น 1-2
ห่างจากสถานีรถไฟฟ้าสีส้ม 180 เมตร
ใกล้อนุสาวรีย์ชัยฯ, โรงแรมพูลแมน, ฯลฯ
ขาย 32,000,000 บาท
โทร.081-4992002

None

Last Updated: (02/07/2018)
However, we haven't onlined all of our properties listings (Because they need to be updated price and availibility) So, If you can't find any match to your requirements, we have more please simply let us know informations as below.
Your name and contact number
Your purpose (We now do sell and buy properties only)
Properties you look for (houses, land, building, shophouse)
The location you like or you familiar with
The buying budget
Your plan to buy