Express Links!!


Search Properties
for Sale by Conditions

Interesting Properties
zone in Thailnd outside Bangkok


Search By Ref.


Search Properties
by Location Only



Updated Scoop!!

What's news in properties market
Collection of Best
properties classifed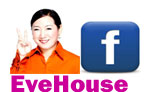 Ramkamheang

16.5 Rai

532,320,000 Baht

Land

LA120717D018

Land for sale on main Ramkamhaeng road.
16-2-54 Rai ( 6,654 sq.wa. )
Sale 80,000 baht./sq.wa.
Total 532,320,000 baht.
Opposite Triam Udom Nom Klao
200 m. to Nom Klao MRT Station ( Future Project )
Tel. 081-4992002

ขาย ที่ดิน ติดถนนรามคำแหง
ขนาด 16-2-54 ไร่ ( 6,654 ตารางวา )
ขาย ตารางวาละ 80,000 บาท
รวม 532,320,000 บาท
เยื้อง ร.ร.เตรียมอุดมน้อมเกล้า
ใกล้สถานีรถไฟฟ้าน้อมเกล้า ประมาณ 200 เมตร
( รถไฟฟ้าสายสีส้ม )
ที่ดินสวยมาก รูปสี่เหลี่ยม
อยู่ในผังเมืองสีเหลือง เหมาะทำโครงการ
โทร.081-4992002




Last Updated: (20/06/2018)
However, we haven't onlined all of our properties listings (Because they need to be updated price and availibility) So, If you can't find any match to your requirements, we have more please simply let us know informations as below.
Your name and contact number
Your purpose (We now do sell and buy properties only)
Properties you look for (houses, land, building, shophouse)
The location you like or you familiar with
The buying budget
Your plan to buy