Express Links!!


Search Properties
for Sale by Conditions

Interesting Properties
zone in Thailnd outside Bangkok


Search By Ref.


Search Properties
by Location Only



Updated Scoop!!

What's news in properties market
Collection of Best
properties classifed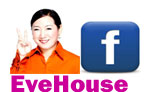 | | |
| --- | --- |
| Single House Sale Sathorn | |
Sathorn

62.7 Sqw.

55,000,000 Baht

Single House

SI031017E003

4

5

ขายบ้านเดี่ยวโมเดิร์น ในโครงการหรู ย่านสาธร, เย็นอากาศ, นางลิ้นจี่, พระราม 4
ทั้งโครงการมีเพียง 12 หลัง สงบ ปลอดภัย
บ้าน 4 ชั้น 4 ห้องนอน 5 ห้องน้ำ
พื้นที่ใช้สอย 429 ตร.ม.
ที่ดิน 62.7 ตร.วา
สิ่งอำนวยความสะดวก : สระว่ายน้ำยาว 20 เมตร, สนามเทนนิส, รปภ. 24 ชม.
ขาย 55,000,000 บาท
โทร. 081-4992002
House in a compound (12 houses in project)
in the heart of Bangkok's CBD near Sathorn Road.
The Location is convenient, with direct access to Sounth Sathorn Road or Rama 4 Road and near Lumpini MRT Station and expressway.
Designed by Architect: Robert G. Boughey and Associates.
Landscape Design by Tierra Design City.
4 storey building with a total area of 429 Sq.m.
4 Beds, 5 Baths, 1 Maid Room, Private Swimming pool
Land area approximately 62.7 Sq.wa.
The common area facilities include a 20 meter swimming pool and tennis courts.
For Sale 55,000,000 baht.
Tel. 081-4992002

+ Garden
+ Pool
+ Security
+ Tennis


Last Updated: (17/12/2018)
However, we haven't onlined all of our properties listings (Because they need to be updated price and availibility) So, If you can't find any match to your requirements, we have more please simply let us know informations as below.
Your name and contact number
Your purpose (We now do sell and buy properties only)
Properties you look for (houses, land, building, shophouse)
The location you like or you familiar with
The buying budget
Your plan to buy