Express Links!!


Search Properties
for Sale by Conditions

Interesting Properties
zone in Thailnd outside Bangkok


Search By Ref.


Search Properties
by Location Only



Updated Scoop!!

What's news in properties market
Collection of Best
properties classifed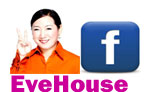 | | |
| --- | --- |
| Single House Sale Nakorn Ratchsima | |
Nakorn Ratchsima

514 Sqw.

16,000,000 Baht

Single House

SI271017E001

3

4

Khao Yai House for Sale!!
located in Wood Park compound.
Main Thanarat Road.
Opposite Chocolate Factory.
Size of Land 514 sq.wa.
Living are 300 sq.m.
3 bedrooms, 4 bathrooms, many car parking spaces.
Big mature trees especially Fragrant wood,
Security Housing estate, good neighborhood, beautiful and well-maintenanced surroundings.
For Sale 16,000,000 baht.
Tel. 081-4992002
-----------------------------------------------
ขายบ้าน เขาใหญ่
หมู่บ้านวู๊ดปาร์ค
ติดถ.ธนะรัชต์
เยื้องร้านชอคโกแลต แฟคตอรี่
ขนาดที่ดิน 514 ตร.วา
พื้นที่ใช้สอย 300 ตร.ม.
3 ห้องนอน 4 ห้องน้ำ จอดรถได้หลายคัน
สวนสวย ต้นไม้โตเต็มที่ มีไม้หอมปลูกไว้นานแล้ว
หมู่บ้านปลอดภัย มีรปภ.ดูแล ถนนภายในหมู่บ้านสวยงาม ต้นไม้ร่มรื่นมาก
ทุกๆบ้านจะมีลำธารเล็กๆอยู่หน้าบ้าน โดยจะมีน้ำช่วงหน้าฝน
ขาย 16,000,000 บาท
โทร. 081-4992002

None

Last Updated: (05/02/2018)
However, we haven't onlined all of our properties listings (Because they need to be updated price and availibility) So, If you can't find any match to your requirements, we have more please simply let us know informations as below.
Your name and contact number
Your purpose (We now do sell and buy properties only)
Properties you look for (houses, land, building, shophouse)
The location you like or you familiar with
The buying budget
Your plan to buy