Express Links!!


Search Properties
for Sale by Conditions

Interesting Properties
zone in Thailnd outside Bangkok


Search By Ref.


Search Properties
by Location Only



Updated Scoop!!

What's news in properties market
Collection of Best
properties classifed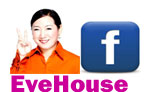 | | |
| --- | --- |
| Single House Sale Pattanakarn | |
Pattanakarn

44.9 Sqw.

On Main Soi

8,900,000 Baht

Single House

SI190218E001

3

3

Lovely house at Pattanakarn for Sale.
Small, lovely and nice Moobaan, residential area.
Very convenient location.
200 m. from Pattanakarn main road.
near Express Way, Airport Link, Thong Lo.
2-storeys house.
Size of Land 44.9 sq.wa.
Living Area around 300 sq.m.
3 bedrooms on the 2nd floor plus 1 room on the 1st floor.
3 bathrooms, 1 maidroom, 2 indoor parking spaces. ( 4-5 spaces for parking outside )
Rooftop terrace.
For Sale 8,900,000 baht.
Tell. 081-4992002
--------------------------------------------------------------------------
ขายบ้านเดี่ยว พัฒนาการ
อยู่ในหมู่บ้านเล็กๆ เงียบสงบ
ทำเลดี หมู่บ้านอยู่ติดถ.พัฒนาการ
ตัวบ้านอยู่ห่างจากทางเข้า 200 เมตร
ใกล้ทางขึ้นทางด่วน ,สถานีรถไฟฟ้าแอร์พอร์ตลิงค์
ทองหล่อ
บ้าน 2 ชั้น
ขนาดที่ดิน 44.9 ตร.วา
พื้นที่ใช้สอยประมาณ 300 ตร.ม.
3+1 ห้องนอน, 3 ห้องน้ำ, 1 ห้องแม่บ้าน, จอดรถในบ้าน 2 คัน
มีระเบียงดาดฟ้า
ราคาขาย 8.9 ล้านบาท
โทร. 081-4992002

None

Last Updated: (14/08/2018)
However, we haven't onlined all of our properties listings (Because they need to be updated price and availibility) So, If you can't find any match to your requirements, we have more please simply let us know informations as below.
Your name and contact number
Your purpose (We now do sell and buy properties only)
Properties you look for (houses, land, building, shophouse)
The location you like or you familiar with
The buying budget
Your plan to buy