Express Links!!


Search Properties
for Sale by Conditions

Interesting Properties
zone in Thailnd outside Bangkok


Search By Ref.


Search Properties
by Location Only



Updated Scoop!!

What's news in properties market
Collection of Best
properties classifed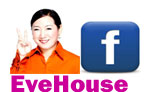 Sathorn

131.33 Sqm.

10,200,000 Baht

Condo

CO220218O001

2

2

Condominium for Sale : soi Yenakart 2
"The Lanai Sathorn"
Size 131 sq.m.
2 bedrooms , 2 bathrooms
Storage room, entrance porch, big balcony.
Opened plan Living & Dining & Kitchen area.
Low-rise project with only 32 units,
Contemporary Oriental Style residence in a residential area of Sathorn.
( Yenakart soi 2 )
Sale 77,800 baht./sq.m.
Total 10,200,000 baht.
---------------------------------------------------
ขายคอนโด ซอยเย็นอากาศ 2
"เดอะ ลาไน สาทร"
ขนาด 131 ตร.ม.
2 ห้องนอน 2 ห้องน้ำ
ห้องเก็บของ, โถงทางเข้า, ระเบียงกว้าง
แปลนห้องเปิดโล่ง ห้องนั่งเล่น ห้องทานอาหารและห้องครัว เชื่อมต่อเป็นพื้นที่เดียวกัน
โครงการเป็นอาคารขนาด 8 ชั้น มีอาคารเดียว จำนวน 32 ห้อง
ออกแบบสไตล์โอเรียนทอลร่วมสมัย
ราคา 78,800 บาท/ตร.ม.
รวม 10,200,000 บาท
โทร. 081-4992002

None

Last Updated: (13/03/2019)
However, we haven't onlined all of our properties listings (Because they need to be updated price and availibility) So, If you can't find any match to your requirements, we have more please simply let us know informations as below.
Your name and contact number
Your purpose (We now do sell and buy properties only)
Properties you look for (houses, land, building, shophouse)
The location you like or you familiar with
The buying budget
Your plan to buy