Express Links!!


Search Properties
for Sale by Conditions

Interesting Properties
zone in Thailnd outside Bangkok


Search By Ref.


Search Properties
by Location Only



Updated Scoop!!

What's news in properties market
Collection of Best
properties classifed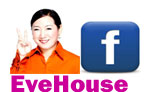 | | |
| --- | --- |
| Land Sale Nakorn Ratchsima | |
Nakorn Ratchsima

600 Rai

Land

LA020518D003

Land KHAO YAI for Sale
600 Rai
Mountain side Panoramic view.
Partly Developed Land , mature trees, lovely cottages, Horse Farm, hill, pond, and many more.
9 km. from new Motorway Bang Pa In - Saraburi - Nakorn Ratchasima Project ( Highway no. 6 )
Sale 3,000,000 baht./Rai.
Total 1,800,000,000 baht.
Tel. 085-3651562
-----------------------------------------
ขายที่ดิน 600 ไร่ เขาใหญ่
ที่สวยมาก ล้อมไปด้วยภูเขา
ที่ดินแปลงใหญ่ ได้รับการดูแลอย่างดี ต้นไม้ใหญ่ ลำธาร บ้านพัก ฟาร์มม้า
ที่ดินเป็นเนินสลับราบ สวยงามมาก
9 กม. จากมอร์เตอร์เวย์ตัดใหม่ บางปะอิน - สระบุรี - นครราชสีมา ( ทางหลวงหมายเลข 6 )
ขาย 3,000,000 บาท/ไร่
รวม 1,800 ล้านบาท
โทร. 085-3651562

Last Updated: (23/09/2018)
However, we haven't onlined all of our properties listings (Because they need to be updated price and availibility) So, If you can't find any match to your requirements, we have more please simply let us know informations as below.
Your name and contact number
Your purpose (We now do sell and buy properties only)
Properties you look for (houses, land, building, shophouse)
The location you like or you familiar with
The buying budget
Your plan to buy