Express Links!!


Search Properties
for Sale by Conditions

Interesting Properties
zone in Thailnd outside Bangkok


Search By Ref.


Search Properties
by Location Only



Updated Scoop!!

What's news in properties market
Collection of Best
properties classifed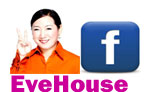 Chiangmai

596 Sqm.

25,900,000 Baht

Condo

CO250718O001

3

4

Luxury Duplex Penthouse
Hillside 3 condominium
Nimmanhemin : Chiang Mai
Size 596 sq.m.
3 bedrooms, 4 bathrooms.
340 sq.m. indoor living area and
256 sq.m. outdoor private roof terrace with
Panoramic view of Doi Suthep and Chiang Mai city.
English style Living room with teakwood flooring,
high ceiling, very spacious.
The 60 sq.m. master bedroom with Doi Suthep view.
Sale 43,500 baht./sq.m.
Total 25,900,000 baht.
( reduced from 32 mb! )
Tel. 085-3651562
--------------------------------------------------------------------
คอนโดเพนท์เฮาส์หรูแบบดูเพล็กซ์
ฮิลล์ไซด์ 3 คอนโดมิเนียม
ถนนนิมมานเหมินทร์ จ.เชียงใหม่
ขนาด 596 ตร.ม.
3 ห้องนอน, 4 ห้องน้ำ
พื้นที่ใช้สอยภายในห้อง 340 ตร.ม.
พื้นที่ระเบียงดาดฟ้า 256 ตร.ม.
วิว 360 องศา เมืองเชียงใหม่และดอยสุเทพ
ห้องนั่งเล่นกว้างขวาง เชื่อมต่อกับส่วนครัวและส่วนทานอาหาร
เพดานสูง พื้นไม้สัก ตกแต่งสไตล์อังกฤษ
ห้องนอนใหญ่ มีขนาด 60 ตร.ม. วิวดอยสุเทพ
ราคา 43,500 บาท/ตร.ม.
รวม 25,900,000 บาท
( พิเศษ ลดจากราคา 32 ล้าน! )
โทร. 085-3651562

None

Last Updated: (05/09/2018)
However, we haven't onlined all of our properties listings (Because they need to be updated price and availibility) So, If you can't find any match to your requirements, we have more please simply let us know informations as below.
Your name and contact number
Your purpose (We now do sell and buy properties only)
Properties you look for (houses, land, building, shophouse)
The location you like or you familiar with
The buying budget
Your plan to buy