Express Links!!


Search Properties
for Sale by Conditions

Interesting Properties
zone in Thailnd outside Bangkok


Search By Ref.


Search Properties
by Location Only



Updated Scoop!!

What's news in properties market
Collection of Best
properties classifed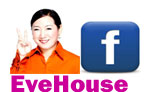 Petchburi

31.54 Sqm.

4,000,000 Baht

Condo

CO240919O002

1

1

Brand New Highend Condo near Prompong-Thonglor
location : Phetchaburi road.
360 degree panoramic view of Bangkok City
lush amenities and garden,
deserve for Super V.I.P living
Special Offer !
Completed Project in 2022
Start from 127,200 bath./sq.m. ( Suite Room Type 31.54 sq.m. : Total 4 million baht. )
PentHouse 80 - 528 sqm. available on 52nd - 53rd Floor. ( Start from 209,843 baht./sq.m. Type 82 sq.m. : Total 16.85 million baht. )
or if you want smaller units please call 085-3651562
Full Facilities over 4,000 sq.m.
- Semi-outdoor Sky Swimming Pool with Sun Deck, Jacuzzi & Kid's Pool, Sky Seating Area, Sky Rooftop Garden
- Fully-equipped Sky Active Fitness & Golf Simulator, Yoga Studio, Sky Lounge with Business Area, Sky Theater, Sauna and Locker Room
- Working Bar, Sky Library with Meeting Room
- Co Kitchen Gourmet, Kid's Lounge Landscape Garden with Outdoor Lounge
- Grand Lobby, Reception Landscape Garden with Outdoor Active Area
Tel.085-3651562
More properties at www.EveHouse.com
"Professional Real Estate Agent since 1996"
.........................................................................

None

Last Updated: (24/09/2019)
However, we haven't onlined all of our properties listings (Because they need to be updated price and availibility) So, If you can't find any match to your requirements, we have more please simply let us know informations as below.
Your name and contact number
Your purpose (We now do sell and buy properties only)
Properties you look for (houses, land, building, shophouse)
The location you like or you familiar with
The buying budget
Your plan to buy