Express Links!!


Search Properties
for Sale by Conditions

Interesting Properties
zone in Thailnd outside Bangkok


Search By Ref.


Search Properties
by Location Only



Updated Scoop!!

What's news in properties market
Collection of Best
properties classifed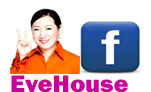 Charoenkrung

400 Sqw.

900,000,000 Baht

Land

LA010721D001



EveHouse Very Proudly Present! 

The Last 1Rai in Yaowarach Area (Thailand China Town)

near Two MRT both Rama4 MRT and Wat Mangkorn MRT

1Rai Land Main Road, The Really Best of the Best for Hotel, a large number of tourists

All for Artistic Classic Historic Thai Chinese Cutural Place

The Most famous intenational streetfood in Thailand

2.1mil/sq.wa (Real Serious buyer Only)

Tel/Line 085-3651562

Line id : evehouse3

--------------------------------------------

แปลงนี้อีฟเฮาส์ภูมิใจมาก 1ไร่ สุดท้าย บริเวณเยาวราช (ขนาดเต็มไร่แบบนี้ ไม่มีอีกแล้วที่จะซื้อได้)

ใกล้ทั้ง2สถานี MRTพระราม4  และ MRTวัดมังกร

ที่ดินติดถนนใหญ่ หายากมาก  ดีที่สุดที่สุดคือทำโรงแรม นักท่องเที่ยวมหาศาล แหล่งศิลปะวัฒนธรรมจีนในเมืองไทย

อาหารนานาชาติ นานาชนิด ที่มีชื่อเสียงยาวนาน เป็นที่นิยมของนักท่องเที่ยวทั้งไทยและต่างชาติ

ขาย 2.1ล้าน/ไร่ (ผู้ซื้อจริงเท่านั้นนะคะ)

โทร/ไลน์ 085-3651562

ไลน์ ไอดี evehouse3

--------------------------------------------






Last Updated: (11/10/2022)
However, we haven't onlined all of our properties listings (Because they need to be updated price and availibility) So, If you can't find any match to your requirements, we have more please simply let us know informations as below.
Your name and contact number
Your purpose (We now do sell and buy properties only)
Properties you look for (houses, land, building, shophouse)
The location you like or you familiar with
The buying budget
Your plan to buy