Express Links!!


Search Properties
for Sale by Conditions

Interesting Properties
zone in Thailnd outside Bangkok


Search By Ref.


Search Properties
by Location Only



Updated Scoop!!

What's news in properties market
Collection of Best
properties classifed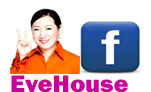 Bangsue

31.7 Sqm.

4,200,000 Baht

Condo

CO101022O001

1

1

Ideo Mobi Bangsue Grand Interchange new condo for sale on 16 floor : 31.7 sq.m 1 bedroom, fully fur
ขายคอนโดไอดิโอ โมบิ บางซื่อ แกรนด์ อินเตอร์เชนจ์
200 เมตร จากสถานีรถไฟฟ้า 2 สถานี ( สถานีเตาปูน สายสีม่วง สายสีน้ำเงิน )
750 เมตร จากสถานีกลางบางซื่อ ( รถไฟฟ้าสายสีแดง อนาคตมีรถไฟฟ้าความเร็วสูง เชื่อม 3 สนามบิน )
ชั้น 16
พร้อมเฟอร์นิเจอร์ครบ
สมาร์ททีวี 55 นิ้ว
ห้องใหม่ ไม่เคยอยู่
ตรงข้ามห้างเทสโก้ โลตัส เตาปูน, ตลาดสดเตาปูน, สำนักงานใหญ่ SCG
ขนาด 31.7 ตร.ม.
1 ห้องนอน 1 ห้องน้ำ ที่จอดรถ 1 คัน ( ไม่ fix )
ราคาขาย 4.2 ล้านบาท
วิวทิศตะวันออก เห็นสถานีกลางบางซื่อ
ส่วนกลาง : สระว่ายน้ำ, ฟิตเนส, ห้องโยคะ, ห้องประชุม, ห้องสมุด, ศาลาพักผ่อน, สวนหย่อม, ห้องดูหนัง
โทร.085-3651562
ไลน์ evehouse3

None

Last Updated: (10/10/2022)
However, we haven't onlined all of our properties listings (Because they need to be updated price and availibility) So, If you can't find any match to your requirements, we have more please simply let us know informations as below.
Your name and contact number
Your purpose (We now do sell and buy properties only)
Properties you look for (houses, land, building, shophouse)
The location you like or you familiar with
The buying budget
Your plan to buy